Well this is this time of year when the plants in my garden just are not looking too good ,all I can really hope for is that the sun does not fry them ,with temperatures in the last week soaring to 40C(100F) and in fact to today 42C it was just too hot too take nice pictures .I have decided to show some of my statuary (I think this stuff breeds it own ) until I started taking photos I never realised just how much there was. I now present to you the ladies of my Garden!

It has taken me many years but now I actually love the Patina that old statues/pots in the garden develop when left out to weather ,this goes against all of my natural instincts which are to clean paint and dust especially if it looks mouldy Throw it Out !



Definitley a real mixture ,top left is Buddha ,then the Sun Man and then a Greek goddess all lovley in their own right.
I think my sun man has lovely character filled face !
This is the most varied collection of all, top right is a blue Budgerigar I have actually had a neighbours cat sit patiently waiting to pounce and then when it finally does poor thing is so dissapointed ,the Flamingo is almost 30 years old and still likes to hide in the shrubs and palms near our pool, the wheelbarrow is so old it did not even have rubber wheels and is lovley planted with Geraniums and last of all my house number ,we brought this on a trip to Mexico 11 years ago and I so love the memory every time I see it ,it is so unique, around here no one else has one:)
Join me at Modern Country for an
English Garden Party

http://asoutherndaydreamer.blogspot.com/
Please come with me to Outdoor Wednesday!





  
http://www.tootsietime.com/2011/02/fertilizer-friday-flaunt-your-flowers.html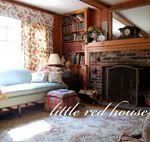 Mosaic Monday